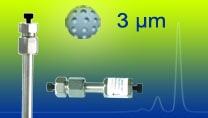 Zenix

®
Made of 3 µm silica particles, Zenix SEC packing is a breakthrough technology for size exclusion chromatography. Combination of 3 µm silica particle size and proprietary surface technology enables Zenix SEC phases achieved highest separation efficiency and resolution for biological molecules and water soluble polymers. Available pore sizes of Zenix packings are 100, 150 and 300 Å.
Learn more >>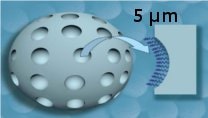 SRT

®
Unique size exclusion phases of high stability, high capacity, high resolution and maximum recovery for biological molecules, such as proteins, nucleic acids, peptides, polysaccharides as well as water soluble synthetic polymers, bacteria, and nanomaterials. SRT SEC phases offer widest pore size selection of 100, 150, 300, 500, 1000 and 2000 Å.
Learn more >>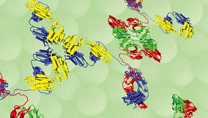 Antibodix
®
Antibodix are specially designed for high resolution, high efficiency and high recovery separations of antibodies. The packing support is composed of a rigid, spherical, highly cross-linked poly(styrene divinylbenzene) (PS/DVB) non-porous bead. The uniform beads have the particle size selection of 1.7, 3, 5 and 10 µm.
Learn more >>
| | | |
| --- | --- | --- |
| | Copyright © 2013 Sepax Technologies, Inc. All Rights Reserved. | Career | Contact Us |